Attribution Information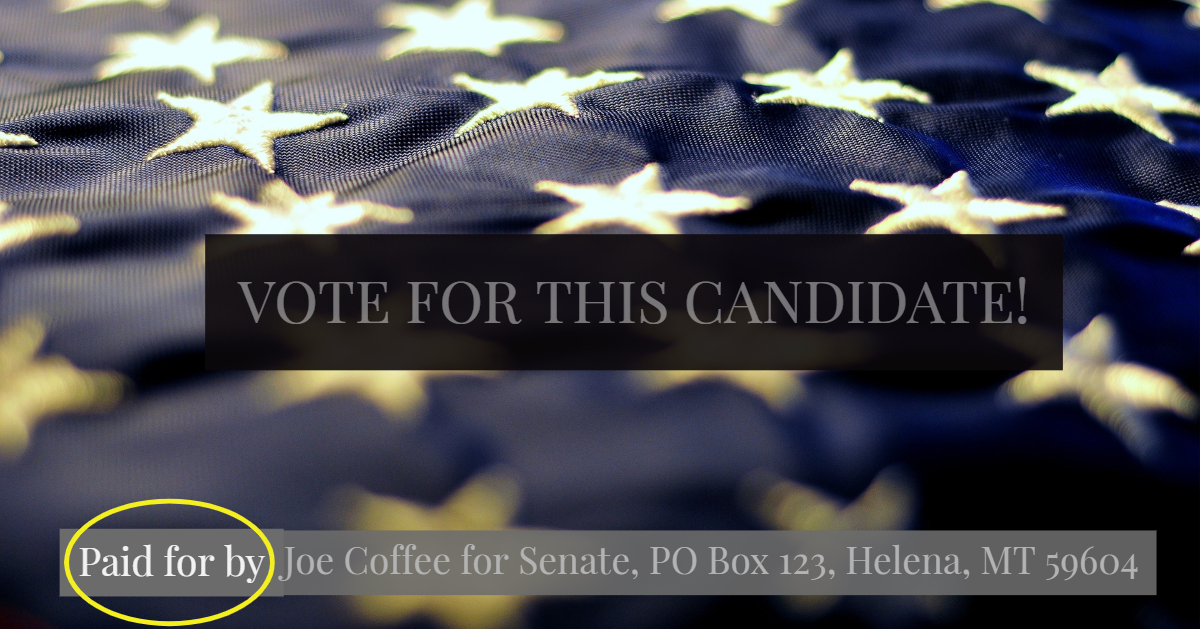 Attribution Information 
(See Mont. Code Ann. § 13-35-225 and 44.11.601(2), ARM for legal details)
All election and electioneering communications are legally required to include attribution that identifies the entity that paid for the communication. 
Who must comply with attribution requirements? 
 Candidates
 Committees
 Individuals who are not candidates 
 Individuals who are not required to register as a political committee
To understand how to report paid communications in campaign finance reports, candidates and committees should reference the Expenditures: Paid Communications page. 
FYI: Candidates who run paid advertisements on Facebook are encouraged to include their full "paid for by" attribution message in the "About" section of their Facebook page, so that this information is available for any individual ad when viewed via the Ads Library under "Ad Details." Read the rest of the latest guidance here. The full attribution message should also be provided for paid Facebook ads as:
fixed textual component in the body of an ad;
a spoken message at the beginning or end of an ad;
an image appearing at the beginning of an ad; or 
within the body of a Facebook post that accompanies a paid ad.